We perform classic South American songs in an intimate way. With each song, Mark tells a compelling story while Felipe improvises to keep things fresh. All kinds of influences — including folkloric, jazz, and West African — combine to make an outsider sound that is honest and direct.
Please send us an email to book a show or let us know how you feel about our music. We're available for evening performances, including festivals, restaurants and house concerts.
Listen to our music
---
Learn about us
---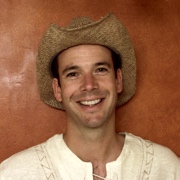 Mark is an actor and singer with a longstanding love for Latin American music, especially South America. He has recorded two CDs with guitarist Rafael Manríquez, has studied with the great bolerista José Miguel Baeza Mérida in Havana, and with the Cuban opera singer Hugo Barreira in Mexico. He has also studied with jazz improvisation masters Rhiannon and Dave Worm, and has coached for years with soprano Cecilia Engelhart. His original theater work has received a Charles Cinnamon Award from the National Association for Advancement of the Arts as well as a Santa Barbara Independent Award. Recently, in addition to performing with Felipe Gómez, he has been singing duets with songwriter Lichi Fuentes.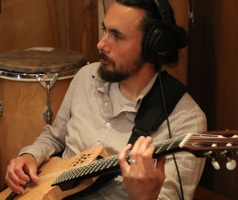 Through many years participating in a wide range of groups — such as Colombian music, South American folk music, Afro-Cuban, jazz, rock, and funk — Felipe has crafted a personal sound on the guitar that allows him to navigate at ease through diverse styles. Felipe graduated in 2008 from the San Francisco Conservatory of Music with a masters in music composition. He was awarded the Kriz Getz Award Competition at SFCM for his Five Pieces for Quartet. Felipe continues to write and perform music with his Latin Jazz duo in collaboration with drummer Cade Burkhammer, and with The Mission 7, a dance cumbia/boogaloo band.